PIPE
---
Alloy Steel Seamless Welded Pipes Tubes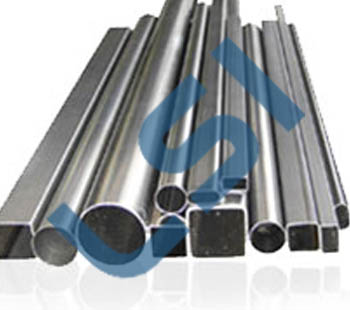 Leveraging on our finest manufacturing unit and experience work force, our company offers stainless and duplex steel pipes. Our high quality pipes are stainless because of a protective layer on their surfaces which reduces the rate of corrosion to almost negligible levels. Available in different grades and dimensions, these stainless steel and duplex steel pipes are widely used in various industries such as construction, cement, petrochemical and more.
Alloy Steel Pipes Tubes
Km Steel India exporter & suppliers of ASTM A335 Grade P1, P5, P9, P11, P12, P91, P22 Alloy Steel Pipe & OCTG, CRA (Corrosion-Resistant Alloy) Seamless Tubes, Stainless Steel , Super Duplex , Duplex , Welded & Semaless, Carbon Steel Seamless Pipes, Tubes, Capillary Pipes & 'U' Tubes for applications in oil & gas, LNG, Thermal & Nuclear Power Plants, Chemical Industries, Fertilizers Plants, (petro) chemical, shipbuilding, desalination, water treatment, energy industries, EPC and Pipes for General Engineering Purpose.
ASTM A 335 P5 SEMLESS STEEL PIPE/ALLOY STEEL PIPE (STOCK)
Specification: OD30-457mm WT 3-40mm
Quantity: Seamless Ferritic Alloy-Steel Pipe for High-Temperature Service
Alloy Steel Seamless Pipes (ASME SA335 Grade P5) offered by us are made available in ASME SA335 as well as P1, P5, P9, P11, P12, P91 grades. Our expertise lies in offering these in different sizes & schedules, with IBR & latest edition NACE MR 0175 reports.
Common Material Specifications We Offer

Specification
Grade
Steel Type
Manufacturing
Method
Description
A53 / SA53
B
Carbon
Seamless
Welded
Standard Specification for Welded
and Seamless Pipe - Black or Galvanized,
Plain-End or Threaded and Coupled

A106 / SA106
B/C
Carbon
Seamless
Seamless Carbon Steel Pipe
for High Temperature Service

A333 / SA333
1/6
Carbon
Seamless

Seamless Steel Pipe
for Low Temperature Service

A335 / SA335
P5, P9, P11
P22, P91

Alloy
Seamless
Seamless Ferritic Alloy-Steel Pipe
for High Temperature Service

API 5L
Gr. B, X42,
X52, X60, X65

Carbon
Seamless
Welded
Seamless and Welded Line Pipe

A513 / SA513
Type 5 (DOM)

1018 - 1026
Carbon
Alloy
Welded
ERW Carbon and Alloy Steel
Mechanical Tubing

A519

1026, 4130
4140, 4142

Carbon
Alloy
Seamless
Seamless Carbon and Alloy Steel
Mechanical Tubing

A671 / SA671
Plate Grades
Carbon
Alloy
Rolled & Welded
Electric Fusion Welded Steel Pipe for
Atmospheric and Lower Temperatures

A672 / SA672
Plate Grades
Carbon
Alloy
Rolled & Welded
Electric Fusion Welded Steel Pipe for
High Pressure Service at Moderate
Temperatures

A691 / SA691
Plate Grades
Carbon
Alloy
Rolled & Welded
Electric Fusion Welded Steel Pipe for
High Pressure Service at High
Temperatures
A213 / SA213
T5, T9, T11,
T22. T91

304, 310, 316,
321, 347 (L&H)

Alloy


Stainless

Seamless
Seamless Ferritic and Austenitic
Alloy-Steel Boiler, Superheater and
Heat-Exchanger Tubes

A312 / SA312

304, 310, 316,
321, 347 (L&H)
Stainless
Seamless
Welded

Seamless, Welded and Heavily Cold Worked
Austenitic Stainless Steel Pipes